"Reaching . . . Teaching . . .Releasing"
Mike McDonald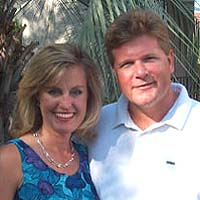 Mike McDonald began his call to ministry in 1981 at LSU in Baton Rouge, LA preaching each week at "free Speech Alley", began "Living Waters Fellowship" on the LSU campus and graduated with a concentration in Biblical Studies.
He married his wife Pam after graduation and they both moved to Hong Kong as missionaries for 4 years. During this time they learned Cantonese fluently, started several Bible fellowships in Chinese high schools and YMCA's and lead bible studies for Jackie Pullinger-To, who has a ministry to drug addicts and the homeless in Hong Kong.
Since returning to the US, Mike has worked with the Vineyard in Slidell, LA, has led worship for a Vineyard church start in Alabama, and held the position of Assistant Pastor for the Miami Vineyard Christian Fellowship.For many years, Mike felt called to start and pastor a church in the ORlando area. In Octoboer of 1994, he was sent with blessings from Miami to plant the Orlando Vineyard.
Mike and Pam have four children – Joshua, Elisha, John-Micheal and Ashely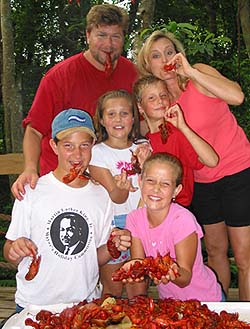 The McDonald Family at the Vineyard's Crawfish Boil 2002